Delta Trading Inc. is in the business of providing Hardwood Lumber to local and export customers. We market all hardwood species growing in the Northern areas of North America specializing in White Birch, Aspen, Black Ash, Red and White Oak, Soft and Hard Maple. Thickness are 4/4 to 8/4 and grades from Select and Better to Frame grade.

White Birch
Most of our supply is fleck free tight grained as some of our customers refer to this species from our area as "Snow Birch" because of its very White color. The off white or mixed color can be very attractive as a "Calico" look. We tend to market mostly 4/4, but 5/4 and 8/4 can be attained by special order. This species is used in the Kitchen Cabinet and Furniture industry.

Aspen
This very white species is one of the predominant species in our area. We can supply long length lumber up to 16' making this species very attractive for the manufacture of moldings. We also can manufacture 8/4 thickness that is used in the turning industry for spindles. The cost of Aspen is a benefit for the furniture industry looking for savings on their lumber requirements.

Black Ash
This species is a tight grained, consistent textured species of economical value. Black Ash has a similar look to wheat colored Red Oak used primarily in the kitchen cabinet, furniture and manufacture of coffins.

Red and White Oak, Hard and Soft Maple
These species are available through a partnership agreement from a Wisconsin Hardwood Company. Our hardwood rip program has become very popular with exact rip sizes supplied to our customer lowering their labor costs and making it easier to calculate their hardwood lumber costs.

Facilities available to Delta include planers, molders, Chop Saws, Taylor clamps and state of the art computerized rip saws to get maximum yield from our random length lumber. With these tools we can provide the customer with labor saving advantages such as hardwood rips, Newell Posts ready for turning and cut to length pieces.

We can also source other North American hardwoods upon request. Please contact us.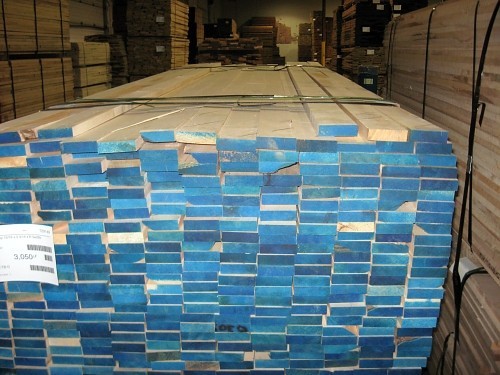 Hard Maple Rips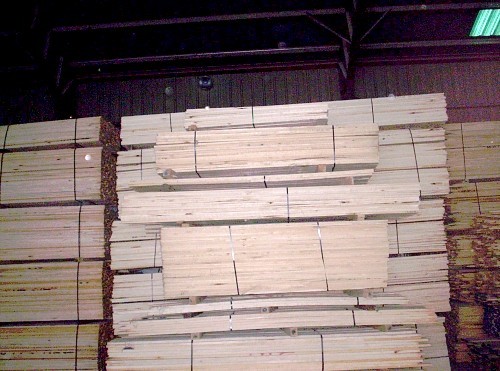 Eight Foot and Long Length Aspen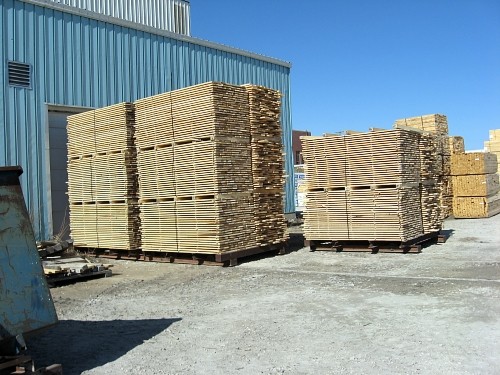 Hardwood ready to be place in the kiln